do you have a construction project we can help with?
specialists in modern construction
We are builders of quality homes, and also provide other services including, but not limited to as additions, rennovations, roofing, siding and masonry.
Explore Recent Work
Here are just a few examples of the our recent developments in the field of construction. Do you have any specific questions about these or other topics related to construction?
Tomorrows Homes Today
admin
2022-05-15T22:43:05+00:00
Maine Modernity
admin
2022-05-03T02:24:36+00:00
Exclusive Urban Living
admin
2022-05-03T02:24:35+00:00
Our Core Values
Our values are based on honesty and integrity.  We treat our customers' homes as if they we our own and take pride in our work.
Our Home Owners Say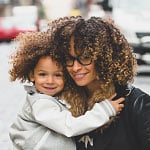 "I had NJ Reliable Group add a level to my ranch home and Wilson was wonderful to deal with from beginning to end.  He was able to help me determine the best place for the new staircase without them getting in the way of the existing first floor.  The crew worked tirelessly on every detail (and I'm picky) until everything was perfect.  Don't hesitate to give them a call, you won't regret it."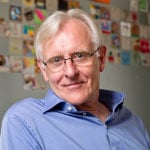 "NJ Reliable Group converted my screened in porch into a playroom for children.  I'm happy with the way it turned out and the now room is comfortable year round."
"With home prices being as high as they are, my wife and I had to settle for an older home with a 30 year old kitchen.  I was hoping to have the budget to not only renovate my kitchen, but my master bathroom as well.  NJ Reliable Group was able to deliver and meet my needs with a beautiful kitchen and bathroom that fit my budget.  They handled all permit requirements and helped us pick out nice tile for the kitchen floor.  I highly recommend NJ Reliable Group."
"I had NJ Reliable Group replace all windows, doors and siding on my home.  They installed high quality Anderson windows that matched the character of the home and were very clean and careful while working.  I love how warm my house feels without the drafts from the old windows."
Latest News
Increasing demand for single-family homes: The COVID-19 pandemic has led to a surge in demand for single-family homes as people look for more space to live and work.
Shortages of building materials and labor: There have been widespread shortages of materials such as lumber and concrete, as well as a shortage of skilled labor, which has led to rising construction costs and delays.
Energy efficiency: There has been a push to build homes that are more energy efficient, through the use of insulation, energy-efficient appliances, and renewable energy sources such as solar panels.
Aging infrastructure: Many older homes are in need of repair or updating to meet modern standards, and there has been a focus on renovating and modernizing these homes to improve their energy efficiency and overall performance.
Affordability: The high cost of housing has been a major concern in many areas, and there has been a focus on developing innovative solutions to make home ownership more affordable.
I hope this information is helpful. If you have any specific questions or would like to know more about a particular topic, please let us know.