construction services
We Build Inspiring Residential & Commercial Spaces
do you have a construction project we can help with?
New Home Construction Services in New Jersey – NJ Reliable Group
New Home Construction in NJ!
Whether you are looking for home renovation, remodeling, damage fixing, or new home construction, at NJ Reliable Group, we are your trusted local New Home Construction in NJ contractors helping you through every step of the way.
As a trusted local New Home Renovation in New Jersey contractor, we have over a decade of experience delivering reliable, affordable, and consistent new home construction services across the NJ. As a leading New Home Renovation in New Jersey contractor, we take pride in our top-of-the-line services, superior craftsmanship, transparent communication, and uncompromising dedication to our work. So, when you think of New Home Construction in NJ contractors in NJ, you think of NJ Reliable Group!
Qualified New Home Renovation Contractor in New Jersey!
NJ Reliable Group is a qualified and licensed contractor for new home construction, renovation and repairs. We are approved and insured home remodeling and new home renovation contractors in New Jersey, ready to deliver you reliable and affordable home remodeling and renovation work.
–         203K Knowledgeable
NJ Reliable Group is a 203k knowledgeable company. Over the years, we have tens of 203k home construction, renovation and remodeling products across New Jersey. Our 100% satisfied clientele speaks volumes of our unmatched workmanship and absolute determination toward the highest-quality standards.
–         Responsive Contractors New Jersey
We understand the high stakes involved in any home remodeling, renovation, or construction project. At NJ Reliable Group, we offer the fastest paperwork handling (within 3 to 5 business hours) to get you started with your mortgage company.
NJ Reliable Group – The best New Home Construction in NJ Contractors!
Contact Us For A Quote Today!
Our New Home Renovation New Jersey Services
–         Kitchens:
If you are looking for the best New Home Repair in NJ contractors for kitchen repairs and renovation, you are in the right spot. At NJ Reliable Group, our kitchen specialists ensure to remodel your kitchen space with a fresh and vivid look. We are fully resourced to deliver exceptional kitchen construction, repair, and renovation services, from the exquisite cabinetry collection to enchanting countertops and fabulous flooring options.
–         Bathrooms
Looking for reliable New Home Construction near me contractor for bathroom renovation?   NJ Reliable Group offers full-service bathroom construction, remodeling, and renovation work, including demolition, fixtures, designing, flooring, and utilities.
–         Additions
Looking to add some extra space to your home? Our design and construction experts can help you masterfully utilize each inch of your home space available. Our range of additional work includes bathrooms and kitchens to bedrooms, garages, laundry, and more.
–         Basements
Whether you are looking for basement waterproofing, finishing, or remodeling the basement, NJ Reliable Group can help you get the job done with zero hassle.
203k Mortgages – Your Gateway to New Home Construction and Renovation in New Jersey!
Benefits of 203k Mortgages:
–         Various Options
There are times when you love everything about a property, the town, neighborhood, design, everything but the property requires few upgrades. With 203k home mortgage options, you can easily transform your property into a dream home.
–         Flexible Down Payment options
With a 203k mortgage, you can get started with as low as a 3.5% down payment. To add on top, you can avail up to 30 years of fixed market interest rate.
–         Potential Home Value Appreciation
Since you get a reduced price for the home, you get to leverage higher value appreciation of the property.
Essential Considerations for 203k Renovation Mortgages!
What repairs and renovations qualify for a 203k mortgage?
203k mortgage can be utilized for multiple renovation and repair options. For instance, the standard 203k renovation mortgage covers the structural repairs required in the home. Similarly, the streamlined 203k mortgage covers more decorative and non-structural repairs, including the new paint job, new appliances, etc. As a trusted New Home Construction in NJ consultant, we can help you with the right mortgage type required for the property while also helping you with the loan application. 
How much loan can you get through a 203k mortgage?
The total loan amount you can borrow through a 203k mortgage will vary from the type of loan you want to avail (standard or streamlined). On average, the amount of standard 203k loan you may borrow will be lesser of the below-mentioned two amounts:
110% of the post-renovation estimated property's value, including planned repairs

As-is property value plus repair costs
What properties qualified for a 203k mortgage?
One-to-four-family homes that have been completed at least a year ago

Torn down homes (with an existing foundation in place)

A transportable home

Some condos may also be eligible; however, co-ops are not eligible
203k home construction loans have been available for homeowners for long. At NJ Reliable Group, we are proud to offer our clients multiple options in New Jersey, assisting them to become homeowners. As one of the leading New Home Repair in NJ contractors in New Jersey, we have over a decade of experience helping homebuyers assess their home repair, renovation, and construction needs and go for the best loan program available. You can trust our consultants in NJ to help you through the entire loan application process while also offering them reliable and affordable home construction and remodeling services.
NJ Reliable Group New Home Construction – Transforming Dreams into Reality!
Every new home construction or renovation/remodeling project we do is customized to meet the requirements and lifestyles of clients. Our extensive experience and deep expertise in the trade enable us to offer homeowners and homebuyers in NJ with economical and timely project delivery. As one of the leading New Home Construction in NJ contractors, our experience in renovating, remodeling, and constructing your home ensures you save money, time and hassle during the process. Our systematic approach and robust processes ensure to keep all unexpected challenges at bay and address them adequately if they do come up. In addition to cost and time saving, NJ Reliable Group also ensures you get the highest quality standards for all repair, fixtures, renovation, or remodeling services to enjoy a smooth and enjoyable life with your family.
When you reach out to us, our expert New Home Repair in NJ consultants, can guide you through each and every step of the process, including budgeting, material selection, designs, and more. You get to leverage decades of experience and proven processes to achieve the home of your dreams. To keep clients on board at each step of the process, we ensure timely and transparent communication with clients. Our project managers ensure you are always aware of the project's progress and have a decisive say in the repair, renovation, and remodeling stages.
At NJ Reliable Group, we are your trusted new home construction near me contractors offering end-to-end home construction and remodeling services. From initial planning to the design process through to the project closing, we stay on your side to deliver you the best possible services. Our expert team is always available to answer all your queries and concerns and keep your home construction, renovation, or remodeling on schedule.
Start to Finish with NJ Reliable Group!
Get Free Home Construction and Remodeling Quotation!
Our New Home Repair NJ Process!
Our home repair and remodeling process starts with you selecting your dream property. Once you have the property, choose the floor plan and select the structural features you would want to add to your new home.
Next, you will sign the purchase agreement and prepare and submit your loan application. As a leading new home construction in NJ contractor, we can help you with an assessment of the right loan and preparation and submission for loan approval.
This is where our expert designers and strategists come to transform your dream into reality. You get to meet and collaborate with our top-of-the-line designers to create the perfect layout for your new home. From color selections to materials and bathroom fixtures to weatherproofing, you get to discuss each and every aspect of home renovation and remodeling.
Once you are done with design and layout selection, you will get to review the final layout with our key team members. Here, you will be able to detail any missing components to ensure a streamlined building process.
–         Construction Begins!
Things will be moving fast from here. Once the details have been finalized behind the scenes, the work's groundbreaking will commence. Our team members will take over to carry out necessary construction, repair, renovation, or remodeling work on your property. Depending on the agreed timescale, you can see our workers working on your property every day until the job is completed.
–         Drywall, Paint, and More
Once we are past the construction phase, the drywall will go up, along with the first paint coating. Simultaneously our team would be installing flooring, carpet, or ceramic (as agreed under the plan). Any kitchen upgrades or bathroom fixtures will also be completed during this phase. All the plumbing and lighting fixtures will also get installed in this phase.
–         Welcome to your Dream Home!
The day you have been waiting for is here! You are welcome to gain possession of your new home. We are excited to be the first people to welcome you into the home.
NJ Reliable Group – Your trusted New Home Construction Near Me! 
When you partner with NJ Reliable Group, you can be sure of working with a professional contractor who is just a call away. No matter the project's scope, scale, size, or complexity, our team of professional designers, project managers, strategists, and installers can handle it all. We got all the resources, experience, and experts to help you achieve the home of your dream!
Call us today and take the first step towards your dream home!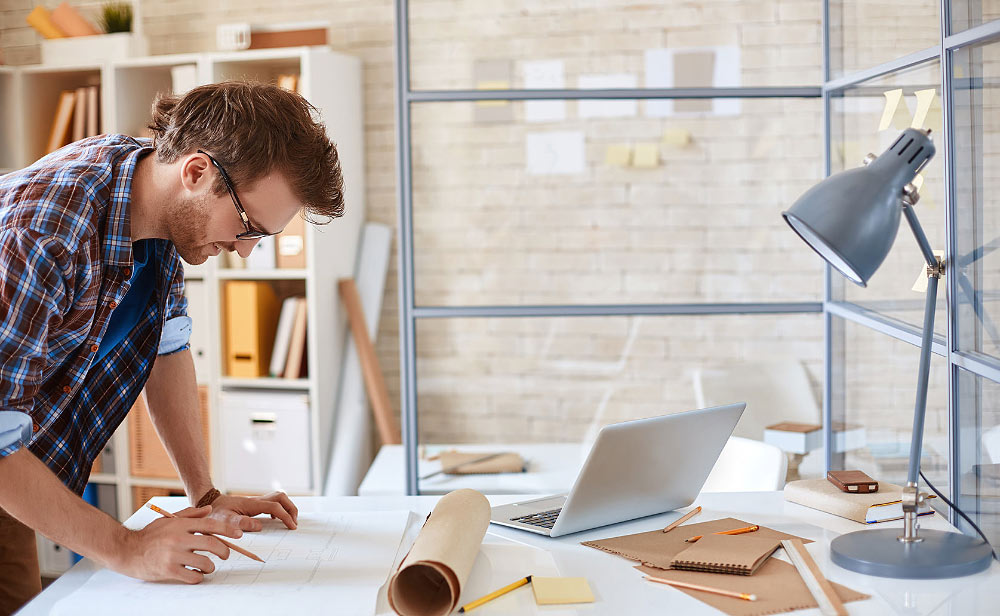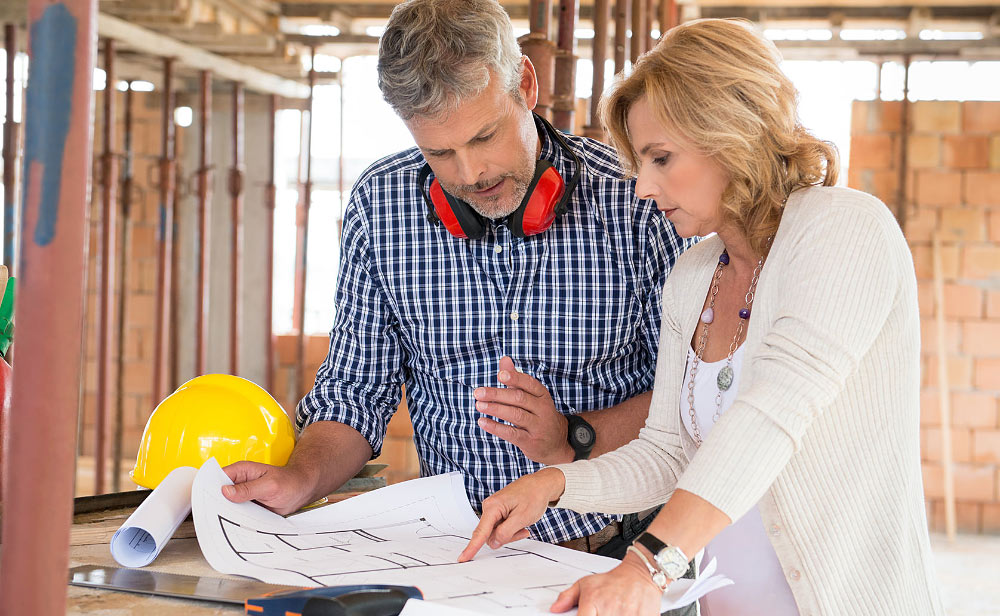 Message us now so we can contact you and start creating your inspiring space.